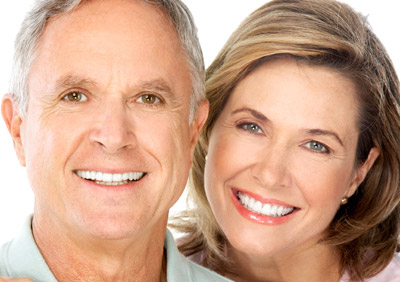 Be prepared and know what to do after your dental implant treatment in Walnut Creek, California. Dr. Ali Alijanian offers instructions on what to expect so that you feel comfortable and confident during the healing process. Be sure to call our oral surgeon at 925-934-7888 if you have any questions or concerns about your recent implant(s).
Will One Doctor Do Everything?
Usually, an oral surgeon will embed the implants into your jawbone, while your regular dentist will place the dental crowns over the implants after they have healed. Both will work together to ensure that your operation will go well. Other specialists may be involved depending on a variety of factors, which can be discussed during a consultation.
Temporary Teeth While Healing
Depending on your specific case, dental crowns may be immediately placed over the dental implant on the same day. However, if your jaw needs time to heal and integrate the implants, we can tailor temporary teeth to help you with oral functions until then. This includes temporary teeth, bridges or a prosthesis that can be removed. If you prefer a nonremovable, temporary appliance, we can incorporate temporary transitional implants alongside the permanent ones, which can also be done the same day as your procedure.
When Are the Replacement Teeth Attached to the Implant?
There is no straight answer, since no two cases are the same. Sometimes, dental crowns can be placed over the implant immediately during the same procedure. But in the event that you need time to heal, or if the replacement teeth will take time to be created, the entirety of the treatment can take anywhere from one to 12 months.
The number of office visits will also vary. If you are only replacing a few missing teeth, it usually only takes about three appointments. However, it can take up to five appointments if you are getting removeable a prosthesis since we will take time to make proper adjustments to make sure the final product is very comfortable for you. We will also need time to custom create the prosthetics in between your visits, which can be lengthy.
The actual fabrication of the prosthetic is a complex procedure. We will start by taking an impression of your teeth then use that impression to make sure that the prosthetic teeth fit accurately with your bite and mouth. For dental implants, we usually use regular, off-the-shelf implants, though some special cases may require them to be custom made from different materials such as gold or an enamel-colored resin composite. This will also add to the cost and overall time that your treatment will take.
Potential Problems After Dental Implants
Most patients may feel worried about potential pain after the procedure, though in reality, most do not feel any severe discomfort. We do prescribe pain medication to help you feel comfortable, as well as antibiotics to prevent any potential postoperative infections.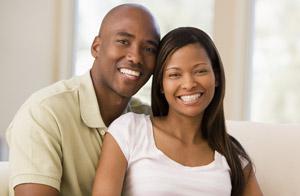 While we take care to avoid the nerve in your lower jaw during the procedure, the nerve may still be affected, which will result in tingling or complete numbness in your lip, chin or tongue. Usually, this goes away over time but can potentially be permanent or even painful. We encourage you to call our office as soon as possible if you are feeling these effects so that we can monitor your nerve health and treat it accordingly.
How Long Will the Implants Last?
Dental implants usually last a lifetime. In the event that your dental implant may loosen or fall out, we will be happy to replace it. However, such cases are very minimal since implants have an 80-90% success rate for patients who are missing all their teeth and over 95% for patients missing only some teeth.
How Do I Clean My New Teeth?
You will clean your oral appliances like regular teeth, with regular brushing and flossing. Remember to practice good oral hygiene habits and visit your dentist regularly. Remember that tooth replacements are subject to wear and may eventually require adjustments and/or replacements.