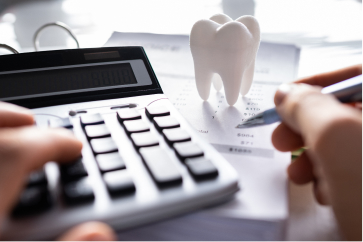 Worried about the cost of dental implants? No problem! Our oral surgeon, Dr. Ali Alijanian, and our team can go over your payment options for your implant treatment during a consultation so that you can make an informed decision about what is best for your budget and oral health. Call us at 925-934-7888 to discuss your financial options for your implant care in Walnut Creek, California.
The cost of dental implants varies for each case. When you are deciding whether dental implants are for you, consider the different steps that are required for an implant procedure:
Exams and X-rays
Any tooth extractions
Potential bone graft surgeries
Dental implant placement
Dental crown placement
Pre-/postoperative care
We encourage you to go over your dental insurance benefits with your provider to see what portion of treatments are covered. We also work with third-party groups that provide low- to zero-interest loans for certain medical procedures to help individuals who are uninsured. To see your full list of financial options, visit our financial page.
Benefits of Dental Implants
Dental implants may seem expensive at first, but they are an investment in your oral health and appearance. You may be compelled to choose other oral appliances, like a prosthesis or bridge, since they may seem less expensive up front. However, unanchored appliances do not stimulate the jawbone like dental implants, which will cause the bone tissue to deteriorate over time. This will lead to loose a prosthesis that will need to be readjusted and even replaced every five to 10 years, making them a short-lived option that ends up being more expensive in the long run.
Dental implants provide the anchor your jawbone needs to stay healthy, acting like a normal tooth when it comes to oral functions like chewing and speaking. It will also appear like a normal tooth once the dental crown has been placed over it so that your smile's appearance looks completely natural. Dental implants can last for a lifetime, allowing a better quality of life.