If you are missing all your upper or lower teeth, Dr. Ali Alijanian provides various options, All-on-4® implant-supported prosthesis, for you to replace your teeth and improve your quality of live with restored oral functions. Be sure to call 925-934-7888 to schedule a visit and come in to have a consultation with our oral surgeon in Walnut Creek, California, to discuss your options.
Prosthesis Options
There are different implant-supported replacement options for individuals who need to replace their upper and lower teeth. However, since your upper jawbone is not as strong as your lower, patients normally need more dental implants to support their oral appliances for their upper jaw. Depending on how many implants are needed, there may be no need for a full prosthesis.
Ball Attachment Prosthesis — Two dental implants will be placed in your lower jawbone, followed by a set of prosthetics that will snap onto these implants. However, there will still be some movement, as well as the potential for sore spots if food particles get caught underneath the prosthesis. You will still need periodic appointments for any adjustments.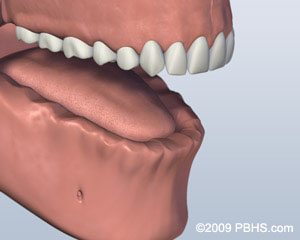 1. Before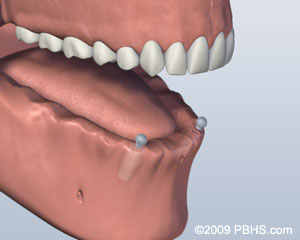 2. Implants Placed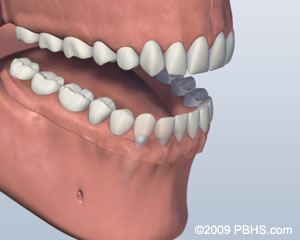 3. Prosthesis Attached
Bar Attachment Prosthesis— Four to six implants (depending on your jaw shape and size) will be placed into your jaw. Once they have healed after a period of months, they will be connected with a custom-made support bar that your prosthesis will snap onto. These are called overdentures. They are more stable than ball attachment prosthesis and have less movement while still being easy to remove for maintenance.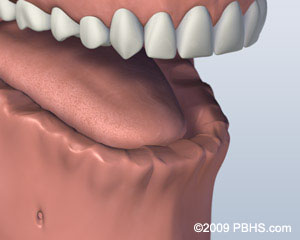 1. Before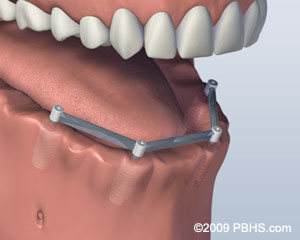 2. Implants Placed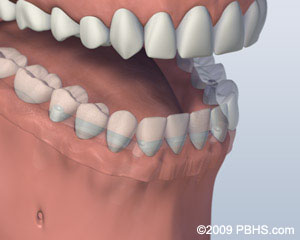 3. Prosthesis Attached
Screw-Retained Prosthesis — Five or more implants will be placed in your jaw before attaching a permanent prosthesis. The prosthesis will be held in place with clasps or screws to the support posts but will not touch the gum tissue underneath. Cleaning your gumline under your prosthesis without removing it may be more time consuming, but many patients prefer this option if they want a permanent solution. The only time these prosthesis are removed will be during maintenance visits.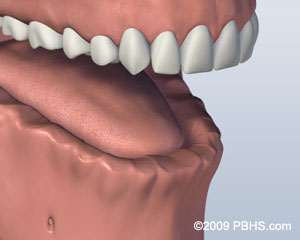 1. Before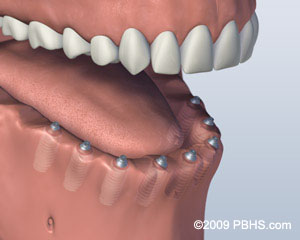 2. Implants Placed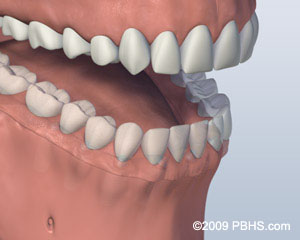 3. Prosthesis Attached
Individual Implants — All your teeth will be individually replaced with a dental implant, requiring eight or more. Support posts as well as individual dental crowns will be created for each implant, giving the impression that your teeth are growing naturally out of your gums. This option is frequently joined together with bone or sinus grafting to replace bone support and strength. This is the costliest choice, and your options may also be limited by the shape and size of your jawbone.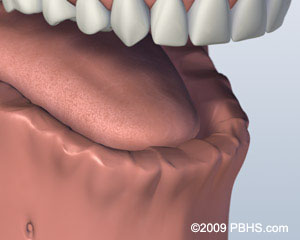 1. Before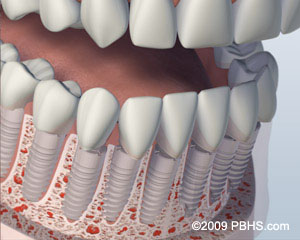 2. Implants Placed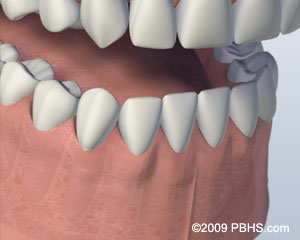 3. Healing Completed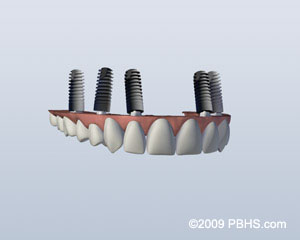 Implant Retained Upper Prosthesis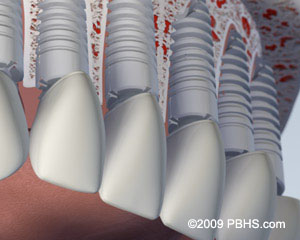 Individual Upper Implants