Wisdom Teeth Information
What Are Wisdom Teeth?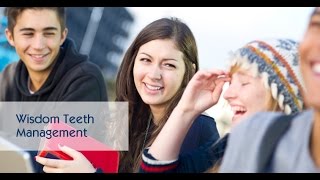 Third molars are commonly referred to as wisdom teeth. They are usually the last teeth to develop and are located in the back of your mouth, behind your second molars. Their development is usually completed between the middle teenage years and early twenties, a time traditionally associated with the onset of maturity and the attainment of wisdom.
To read more about wisdom teeth view our informative pages below.
Wisdom Teeth Presentation
To provide you with a better understanding of wisdom teeth, we have provided the following multimedia presentation. Many common questions pertaining to wisdom teeth are discussed.
---
Read our reviews to learn why Dr. Alijanian is the specialist of choice for wisdom teeth removal patients in Walnut Creek, Concord and the entire East Bay!
Ali Alijanian, DDS: Oral & Maxillofacial Surgery & Dental Implants
no rating
out of
5
stars based on
80
Wisdom Teeth reviews.
---
Patient Testimonial
Everything was better than expected store and after the procedure thank you.
- CESAR E
Patient Testimonial
The overall experience was great! Very professional as well as tentative to what ever issue your dealing with as far as oral care. The office is very welcoming and comforting and they even offer soothing towels before surgery to make sure your calm and all good. I give them 5 stars no doubt definitely recommend dr. Ali alijanian excellent staff and great overall environment.
- Cole L
Patient Testimonial
Both of my children had their wisdom teeth removed within 30 minutes of each other. The office clearly communicated with me what expectations I should have and knowledgeably and patiently answered my questions. When I called over the phone with questions they were friendly and helpful as well. When the procedure day arrived everything went as planned and expected. The follow up phone call I received in the evening to check up on my children was a caring touch! Our family will return if the need arrives!
- Norma M
Patient Testimonial
Almost painless removal. Healed very fast.
- Marika T
Patient Testimonial
I won't be visiting any other office other than Dr. Alijanian's.
- Christopher R