Wisdom Teeth Information
What Are Wisdom Teeth?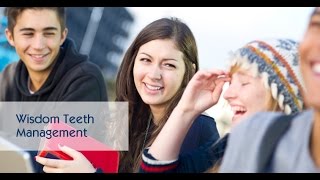 Third molars are commonly referred to as wisdom teeth. They are usually the last teeth to develop and are located in the back of your mouth, behind your second molars. Their development is usually completed between the middle teenage years and early twenties, a time traditionally associated with the onset of maturity and the attainment of wisdom.
To read more about wisdom teeth view our informative pages below.
Wisdom Teeth Presentation
To provide you with a better understanding of wisdom teeth, we have provided the following multimedia presentation. Many common questions pertaining to wisdom teeth are discussed.
---
Read our reviews to learn why Dr. Alijanian is the specialist of choice for wisdom teeth removal patients in Walnut Creek, Concord and the entire East Bay!
Ali Alijanian DDS
5
out of
5
stars based on
75
Wisdom Teeth reviews.
---
Patient Testimonial
Thanks for taking out my teeth!!! I was a little scared because I'm terrified of needles but everyone was so nice and helpful that it was easy.
- Sydney K
Patient Testimonial
I came in to have my wisdom teeth removed. The entire process was very easy from scheduling the appointment to the recovery. Dr. Alijanian did an excellent job and made sure I was as comfortable as possible for the procedure. The staff did a really good job at guiding me through the recovery process and answered any questions that I had. Overall a great experience and would highly recommend Dr. Alijanian and his office.
- Kevin D
Patient Testimonial
My wisdom teeth extraction was a great experience! Who ever thought of saying that sentence? I was referred by my dentist and had heard great things about Dr. Alijanian. My experience proved those great things to be true! I had all 4 wisdom teeth removed during once appointment and I experienced no pain or discomfort either during or after surgery. The staff was very easy to communicate with and very clear and reassuring about every aspect of the surgery: pre-op, during, and post-op. I highly recommend Dr. Alijanian and his practice!
- Valerie M
Patient Testimonial
Very gentle and caring doctor. Staff was awesome.
- Sameer and Riya J
Patient Testimonial
Great office environment and staff
- Liz A