Wisdom Teeth Information
What Are Wisdom Teeth?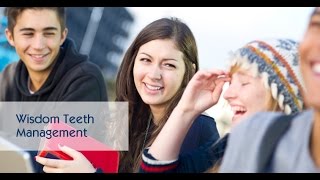 Third molars are commonly referred to as wisdom teeth. They are usually the last teeth to develop and are located in the back of your mouth, behind your second molars. Their development is usually completed between the middle teenage years and early twenties, a time traditionally associated with the onset of maturity and the attainment of wisdom.
To read more about wisdom teeth view our informative pages below.
Wisdom Teeth Presentation
To provide you with a better understanding of wisdom teeth, we have provided the following multimedia presentation. Many common questions pertaining to wisdom teeth are discussed.
---
Read our reviews to learn why Dr. Alijanian is the specialist of choice for wisdom teeth removal patients in Walnut Creek, Concord and the entire East Bay!
Ali Alijanian, DDS: Oral & Maxillofacial Surgery & Dental Implants
no rating
out of
5
stars based on
80
Wisdom Teeth reviews.
---
Patient Testimonial
I have had both my daughters have oral surgery with Dr Alijanian. My youngest had a complicated procedure that required exposing teeth that would have never otherwise grown out. Her orthodontist was even amazed by how quickly and swiftly she healed and the teeth came in faster than expected, much due to Dr Alijanian's talent and precision. My other Daughter had her 4 wisdom teeth extracted after finding out one was infected. Dr Alijanian fit her in quickly into his schedule and dealt both professionally and compassionately with her extreme anxiety (and mine ). He made her feel comfortable and pain free. He performed an amazing procedure, She had very little swelling considering one was infected, and a very fast recovery. I'm forever thankful to Dr Alijanian for taking such great care of my girls.
- Ellie G
Patient Testimonial
It was an easy process and the staff was very accommodating.
- Kyle S
Patient Testimonial
Dr. Ali and his staff were very accommodating and answered all my questions.
- Kristina D
Patient Testimonial
Very good experience, felt very comfortable
- Jinnah M