Wisdom Teeth Information
What Are Wisdom Teeth?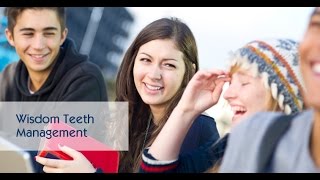 Third molars are commonly referred to as wisdom teeth. They are usually the last teeth to develop and are located in the back of your mouth, behind your second molars. Their development is usually completed between the middle teenage years and early twenties, a time traditionally associated with the onset of maturity and the attainment of wisdom.
To read more about wisdom teeth view our informative pages below.
Wisdom Teeth Presentation
To provide you with a better understanding of wisdom teeth, we have provided the following multimedia presentation. Many common questions pertaining to wisdom teeth are discussed.
---
Read our reviews to learn why Dr. Alijanian is the specialist of choice for wisdom teeth removal patients in Walnut Creek, Concord and the entire East Bay!
Ali Alijanian DDS
5
out of
5
stars based on
75
Wisdom Teeth reviews.
---
Patient Testimonial
Great experience and care all around.
- Candi M
Patient Testimonial
Great and easy experience!
- Hunter K
Patient Testimonial
Super smooth surgery experience. Would recommend to my friends for sure if they would be in need.
- Ilya B
Patient Testimonial
The operation went smoothly and without any complications. Overall, my experience has been wonderful.
- Zachary H